Apr 11, 2021 10:27 PM Central
I get asked how to make my non-toxic dishwasher soap all of the time, so to save us all some time (because what mama doesn't need more time?!) I'm giving you the goods!
Why DIY?
I have been slowly swapping out hazardous household cleaners since just before I had my first baby. It all started when I watched a friend of mine's baby pretty much licked the floor she was crawling on (they all do it). It made me think about:
How much cleaner I needed to start keeping my floors (when was the last time you got down on your belly and looked at your floor? Ew.) and
What was I cleaning my floor with that my new baby would be potentially licking?
It wasn't long before I wondered the same about what I was using on my countertops, kitchen table, bathtub and yes, my dishes! Doing the dishes was the job I ALWAYS had to do growing up and hated (followed closely by dusting). Hand washing everything with hot water and vinegar (which also works awesome) is not a viable option for me on the daily. I started experimenting with making my own version. After several tries, this is the one that I've been super happy about and have stuck with!
The "natural" brand (it wasn't) that I was buying before this was more expensive. It was double per load compared what I pay to make this. This recipe will cost you approximately 0.21 per load which is less than $5 per month in my household!
Non-Toxic Dishwasher Soap (makes 44 loads)
What you need: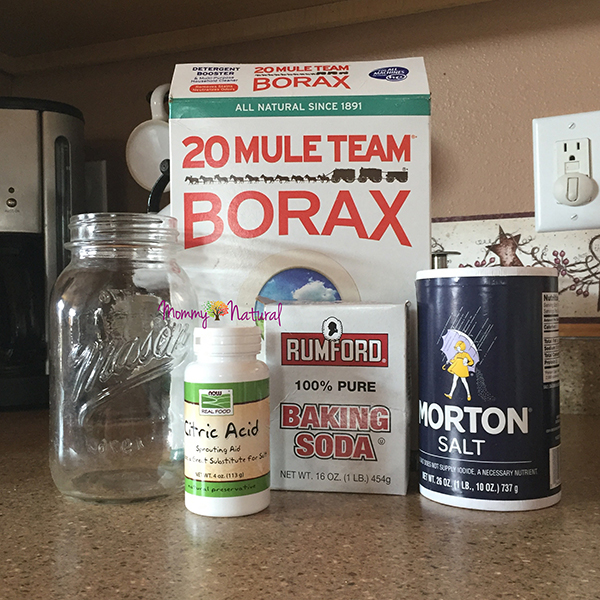 (If you are wondering which products I specifically use I have linked them for you–simply hover over each ingredient and click)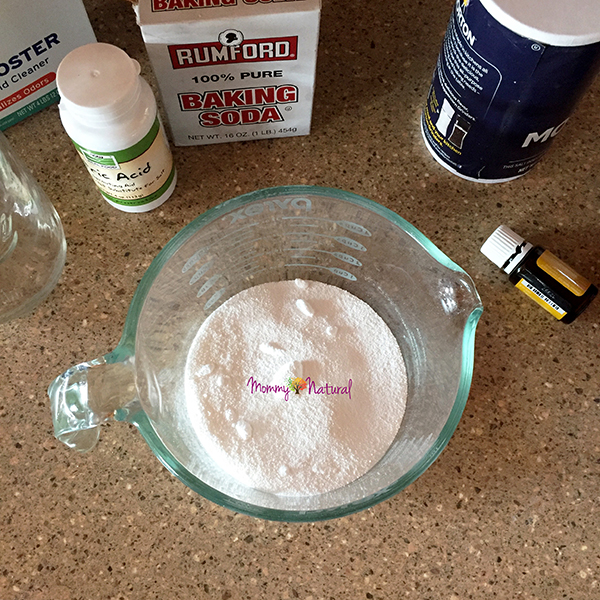 What you do:
In a glass bowl (I use a pyrex measuring cup with a spout for easy pouring), combine all dry ingredients and mix thoroughly.

Transfer to a mason jar and add essential oil.
Place lid on jar and shake well to disperse oil.
Use 1 Tablespoon per dishwasher load
Your water can affect the recipe. You may need to play around with it to find your best fit. I have semi hard water and get reddish stains in my dishwasher depending on the soap I'm using (and how often not often I clean it). This combination leaves my dishes sparkly, my dishwasher much cleaner, AND its affordable. Triple win!
I'd love to hear your results!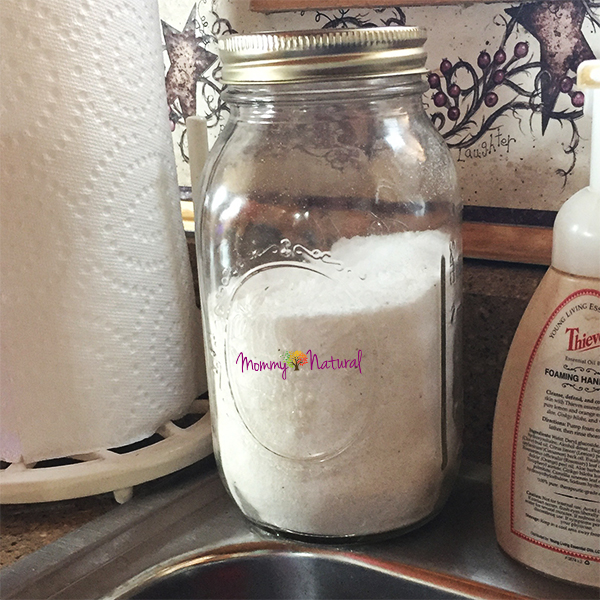 Mar 12, 2021 02:10 PM Central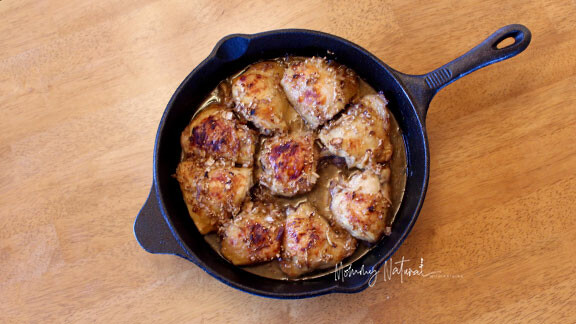 This easy 4 step ginger-garlic chicken is a staple in our home. It is often requested by my husband. Staple recipes have three requirements: quick, easy and healthy. This definitely meets all 3!
I've been on a wellness journey for the past couple of years. I've been working on changing habits. My biggest challenge has been my sugar addiction. It's no joke when people talk about sugar being more addictive than cocaine. One of my favorite cookbooks that I've come across in my journey is The 21 Day Sugar Detox by Diane Sanfilippo. Her recipes are amazing and contain no sugar. My whole family approves!
When we are good about intentionally eliminating sugar (It's still a big challenge for me) we notice SO many benefits. I have more energy. I'm more alert. The brain fog clears. And yes, I drop a few pounds! I still have triggers than send me back to my old ways, but slowly and surely I'm learning how to stay on track for longer periods of time and when I do fall off the wagon, I'm much quicker to hop back on. That is progress that I'm good with for now.
Easy 4 Step Ginger-Garlic Chicken
This recipe is adapted from The 21 Day Sugar Detox. I simplified it a bit further and feel like it tastes just as good but saves me even more time as a busy mom with 2 littles.
Ingredients:
1 Tbsp butter, ghee or coconut oil
6-8 bone-in, skin-on chicken thighs or breasts (we prefer thighs)
sea salt and black pepper to taste
1 small onion, finely chopped
2 cloves garlic, minced or 2 tsp garlic powder
1 teaspoon ginger powder
2 teaspoons while sesame seeds
1/4 teaspoon red chili flakes, or to taste (I sprinkle these on last, and only on half of the chicken as they are too hot for my kiddos)
1/3 cup coconut aminos (I like this one)
Instructions:
Preheat the oven to 425 degrees F.
Using butter, ghee or coconut oil, grease the bottom of a 9×13 glass dish or large cast iron skillet.
Place 6-8 chicken thighs in pan (not overlapping if you can). I've used both frozen or thawed, either is fine but you'll have to adjust your cooking time accordingly. I've found they take a good 30-45 minutes longer when frozen.
Combine onion, garlic, ginger, salt, pepper, sesame seeds, coconut aminos and red pepper flakes (unless you choose to only add to half of recipe as I do) in a small bowl. Pour mixture evenly over chicken thighs and bake for 30 minutes (if thawed) or until internal temperature of the chicken reaches 165 degrees F.
If you try it, I'd love to hear what you think!

Mar 9, 2021 08:56 PM Central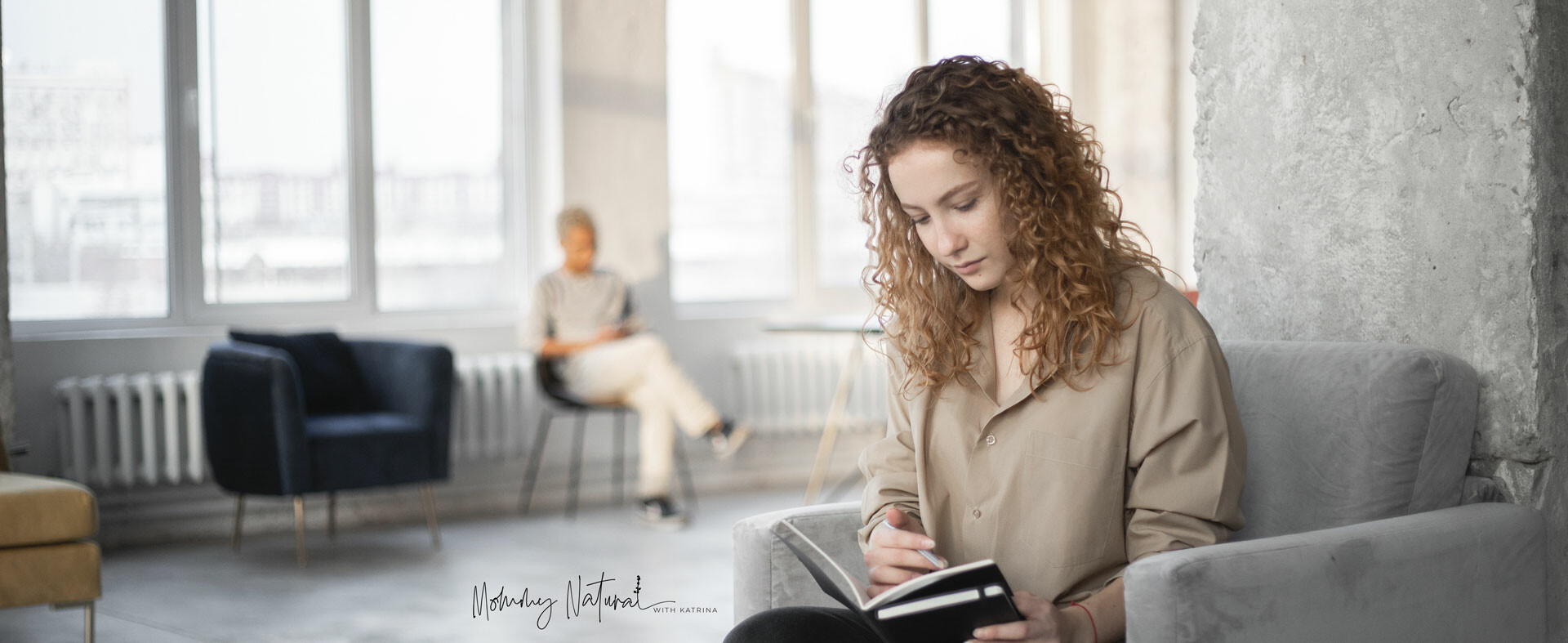 I think we can all agree there is a lot of pressure on moms. We're somehow supposed to do it all, do it well AND be super happy while doing it. We're supposed to have these "Instagram worthy" homes, kids, food and clothes. Let's talk a little about how we're failing as moms (it's not how you think).
Mommin' Aint Easy
It was our typically chaotic Monday. Full day of work, get child one off the bus, pick child two up from daycare, scramble to make dinner and get out the door to dance on time. As we're rushing in at the last minute (as usual) I take note of all of the other moms already there, sitting in the hallway of our school, waiting for dance to start. Most of them are deep into the "scroll hole" catching up on emails, social media or getting back to text messages. I manage to get my daughter's dance shoes on quickly and help her to her spot with her class before taking my own in the hallway.
I glance around again before pulling out my own iPhone. During dance they have a no distraction policy, which means parents can't watch the children dance until the last 5 minutes of class. You can imagine how much would get accomplished if they didn't do this! This is my daughter's first year of dance and I don't know many of the other moms. A couple I know as a friend of a friend, but none of them well. Most of them are new faces. I notice a mom who skated in right behind me with her daughter who looked to be the same age as mine.
Why Is Making "Mom Friends" So Awkward?
She sat down a few spots over from me. Her daughter burst into tears when she brought her into the room with the other dancers. The little girl didn't want her mom to leave her, but within 2 minutes flat, she stopped sobbing and joined in with the other little girls. Pretty minor to most of us sitting there, but the mom was clearly still frazzled. She fidgeted a bit, as if trying to work up the courage to say something. Then she visibly braced herself and forced the words to leave her lips. "Hey moms!" she addressed the group nervously. "Have any of you ever had a child that has struggled with separation anxiety?"
My heart swelled with pride for her. It was obviously hard for her to address this group of dance moms that she didn't know yet. I listened intently for a moment, waiting to hear what pearls of wisdom they had to offer a fellow mama in need. I was excited at the opportunity to get to know these women. Some of our daughters would likely become friends and it would be nice to at least have a general vibe of the parents.
How We're Failing As Moms (It's Not How You Think)
What happened next made me question my faith in humanity. I watched as approximately 14 moms (mostly in their 30's, no less) shrugged their shoulders at her. Then, I watched as they looked at her like she was bothering them and that she was dumb for asking such a thing. I listened with my mouth hanging open as the few that even bothered to reply gave her (snottily, may I add) a simple "Nope."
Are you effing kidding me? For real?!? THIS my friends, this is where we are failing as moms. This is the type of thing that makes my blood boil.
The thought of another kid bullying our kid is horrifying. It makes our inner mama bears come out in a fierce way. We hope that the kids that our kids come into contact with are taught to be kind. To be helpful and courteous and considerate. Yet as I sat there at dance the other night, watching this unfold right in front of me, all I could do for an instant was be incredibly sad. How can our children learn this sort of behavior when we as thirty-something year old mothers can't get it right?!
We Can Do Better
Trust me, I know some days are hard, mamas. I do. I'm right there in the trenches too. Long days and short years. Trying to do it all, do it well and make it look easy. I know we are all tired and just doing the best we can. No one understands this feeling the way another mom does. It can be a hard and oh so lonely road. A road so simultaneously joyful that you think your heart will burst one second, followed immediately by trying like hell not to lose your ever loving shit in the next. It's incredible and exhausting. This is exactly why we simply can not keep failing each other.
This mom and I sat there for a moment, both stunned, disappointed and unsure of what to do next. I didn't know what to do or say. I didn't feel like I had anything special to offer her that she hadn't probably already heard or tried. But these are the words that I managed to form… "You're doing great mama."
How many times in your "mommy career" would it have made all the difference to just have a little reassurance? With all of the pressure, the judging, the ways we imagine that we're screwing it all up…what would those few simple words have done for you? I know what it would have done for me and I know what it did for her (because she told me as we talked for another 20 minutes).
We are failing, but not in all of the ways that we think we are. We don't need to be perfect. Our homes, kids, food and clothes don't have to be amazing all of the time. What we should strive for instead is much simpler and far less stressful. Be kind. Stop failing our fellow mom and support each other. Be the kind of friend you'd want if you were struggling. You know, all of the same things we're trying to teach our children. How about we all stop telling them what to do and we start really showing them how it's done?